Outside the tightly-knit cabal of AFMC leadership, little is known about the origins of this fascinating amalgamation of above-mediocre individuals. However, one document recently discovered sheds some light on the AFMC mystery...

American Flyer Motorcycle Club Charter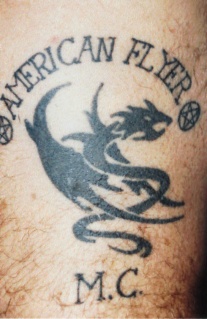 It is hereby acknowledged and affirmed that the organization known as the American Flyer Motorcycle Club (AFMC) came into existence in May, 1996 by the hands of Francis J. O'Connell and Richard A. Marin and witnessed by Arthur W. Einstein II, Andrew H. Forrester, Lawrence Klane and Deborah Wells in the village of Beaver, Utah (at the Best Western Motel.)
The organizational tactics of AFMC are simply stated to be the achievement of the greatest possible motorcycling mileage with the barest minimum of expectations (a.k.a. "High Mileage / Low Expectations"). Membership is open to all who are sponsored by any member, without the possibility of denial. Junior Membership is to be conferred on any sponsored rider or pillion passenger who successfully completes one sanctioned ride. Active Membership is awarded on a lifetime basis with no rights of rescission to any rider or pillion passenger who successfully completes two sanctioned rides and is free of any ride-related debt obligations.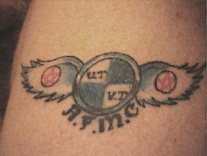 Walter Lynd is proclaimed to be Chairman of the organization for life or until he should cause to sever his pigtail. This is declared and validated by edict, unanimous consent, ongoing ratification and general organizational apathy.
Richard A. Marin
Recording Secretary,
Treasurer, Historian and
Co-Founder